If you'll make a purchase using any of our affiliate links, we may earn some commission at no extra cost to you. How this works.
As the world becomes more aware of the danger of chemical ingredients and the harmful processes many food companies use, organic has become more popular. When a product bears that coveted "USDA Organic" symbol, it offers both comfort and peace of mind to the customer.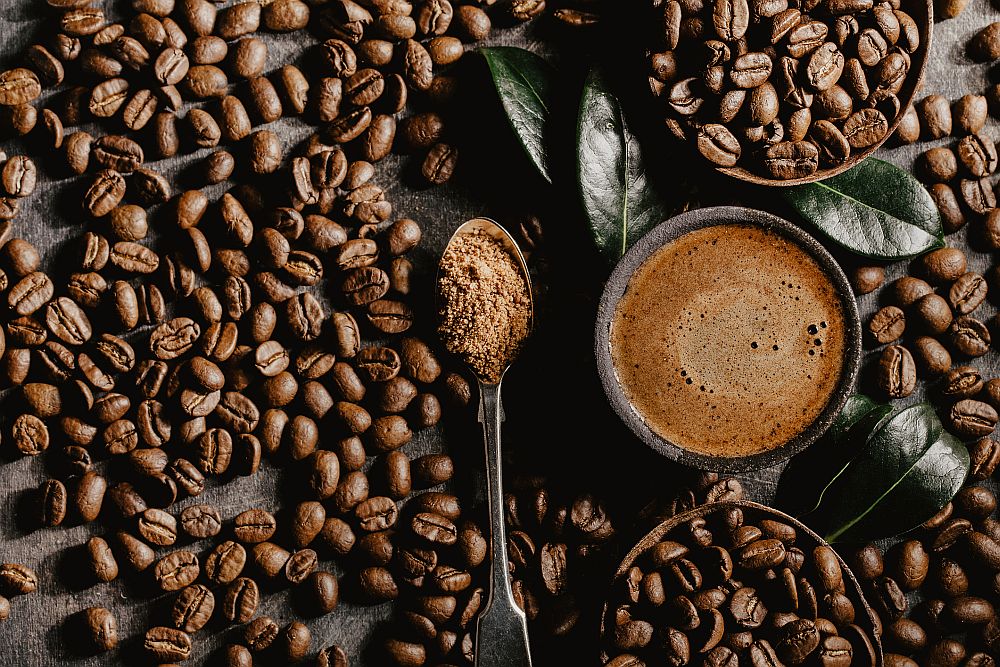 When coffee is certified organic, it means that it was made without the use of chemicals and it contains no fillers or other ingredients – just the coffee. Organic coffee will also have the strongest, freshest taste, which is important to many people.
Ideally, all coffee should be like this. But, it's not, and it's up to you as the customer to ensure you're making the best possible purchase for yourself.
Fortunately, much of the best organic coffee can be found and purchased easily, you just need to know what you're looking for.
---
Best Organic Coffee
The following are some of your best organic coffee of 2021. These companies can be trusted to harvest organically and produce coffee with the freshest, highest-quality flavor on the market.
All of these top organic coffee blends are USDA certified organic, so that part of the equation is already taken care of for you.
You just need to decide your favorite roast and flavor.
---
Origin: Nicaragua | Roast: Medium
Lifeboost Coffee is produced on a small, six-acre farm in a nationally-protected area of Nicaragua. They produce what is some of the purest and most flavorful coffee available on the market.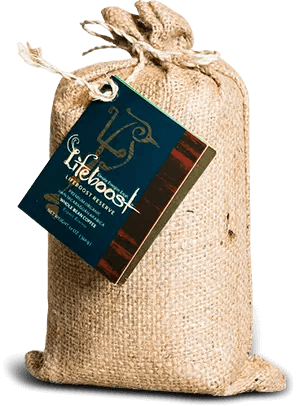 Not only is the coffee certified organic, but it's verified non-GMO and completely mycotoxin free. In addition to being pure and delicious, this coffee is as healthy as they come – for both you and the environment!
It's grown on virgin soil on the top of a mountain, where workers are paid a fair wage to handpick the beans. The coffee is also grown in the shade. Coffee grows more naturally in the shade, and yet only about 2% of coffee worldwide is grown in the shade.
This is because it takes longer to grow – meaning less room for profits. However, it's the superior way to grow coffee which is exactly why Lifeboost does it this way. When grown in the shade, the beans are able to produce more natural sugars.
This creates a rich, flavorful coffee with delicious hints of caramel. Along with producing the amazing flavor, growing it in the shade is also better for the environment – another thing Lifeboost is extremely passionate about.
Once grown and picked, the beans are then fermented for exactly 26 hours. This allows the skin to be removed gently with no damage done to the coffee bean. The beans are then hand-washed in spring water and sun-dried to exactly 11.5% moisture content.
Finally, they are given a 30-day "rest" period during which the flavor profile deepens significantly.
Lifeboost puts the utmost time, effort, care, and dedication into their coffee. They're passionate coffee lovers themselves who are dedicated to bringing you the best coffee they possibly can.
Lifeboost Coffee: Bottom Line
Lifeboost is an honest, transparent company that works hard to provide strong, healthy, eco-friendly coffee that's as high-quality as they come.
---
Origin: India and Peru | Roast: Dark
Death Wish Coffee is somewhat self-explanatory – those who drink it might just have a death wish! The coffee is aptly named for its high caffeine content and extreme strength. It's not for the weak of heart and is desired by those who want a giant surge of energy to either get or keep them going.
The blend boasts an insane 60mg of caffeine per ounce. While this will certainly give you the energy you're after, it is a quantity that can be dangerous if you have too much. If that doesn't alert you to the strength of this coffee, then nothing will.
Some might be wondering why on earth anyone would want something so strong, but rest assured there are others that are chomping at the bit reading this description. Sometimes, we need to function on no sleep, and this coffee is an insomniac's waking dream come true.
Death Wish kisses the myths about organic coffee being weak goodbye. Not only is this blend certified organic and fair trade, but it's even kosher. It's proof that all-natural coffee can stack right up against regular stuff.
Death Wish achieves its goals with an expert blend of both arabica and robusta beans. This offers a combination of Arabica's high-quality and robusta's superior caffeine content. It's truly the best of both worlds.
Lastly, with the bold strength comes bold flavor. The dark roast offers a blend of cherry and chocolate with an intoxicating aroma to boot.
Death Wish Coffee: Bottom Line
Healthy, organic, and fair trade, Death Wish is the best quality wake-up call you'll get on those mornings you just can't seem to get going.
---
Origin: Ethiopia | Roast: Dark
Those at Coffee Bean Direct are passionate about coffee and dedicated to quality. They care about the state of every bag and they truly love what they do. This is abundantly clear in the organic, certified fair-trade product they produce.
Their original coffee is grown and harvested in the birthplace of great coffee: Ethiopia. However, they strive to offer variety and versatility. To do this, they've branched out and currently offer single-origin coffees from around the world, catering to a host of different preferences and tastes.
Their basic, dark roast blend is made from pure, 100 percent Arabica beans and offers a full-bodied flavor with notes of lemon, chocolate, and blueberry. The aroma is fragrant and fruity.
Once harvested, the coffee beans are slow-roasted to ensure the fullest, most even flavor possible. They are roasted immediately before packaging to ensure maximum freshness.
They are then packaged right at Coffee Bean Direct's own facility. This process ensures that you receive your coffee as soon as possible and the freshness stays locked in until the beans reach your home.
Ultimately, this is a simple, yummy, high-quality dark roast coffee for those who need a good daily go-to. The company is run by passionate and dedicated coffee lovers and workers are paid a fair wage – you can't really go wrong!
And, if a dark roast isn't your thing, they have so many other flavors to choose from. They focus on quality but they also want to make their product accessible and enjoyable for as many people as possible.
Coffee Bean Direct: Bottom Line
Coffee Bean Direct offers a delicious, high-quality dark roast with a great taste that doesn't disappoint.
---
Origin: Honduras | Roast: Medium-Dark
Subtle Earth Organic Coffee is a great choice because it has so much to offer. In addition to being certified organic, it also has low acid. This makes the coffee accessible to a large number of people because finding a coffee that is both organic and contains low acid that is also enjoyable can be difficult.
This particular blend features a rich, deep, and chocolatey flavor with a velvety body.
Subtle Earth began as a family company and they still are. They are not only run by a family but they focus on family throughout their entire process. They have strong relationships with all their suppliers and only work with dedicated, passionate people.
They treat their suppliers right and thus, create lasting and loyal partnerships.
They grow, pick, and process their own coffee beans, meaning they can monitor and control every piece of the process and check for quality at any time. They never use past crop, defective, or Robusta beans. Plus, they employ their own Q grader who inspects every bean for top-quality.
Lastly, they are dedicated to freshness and flavor. They only roast their coffee in small batches to ensure they develop maximum flavor, and it's an artisan roast every time. Their dedicated and passionate team use sight, smell, and sound to ensure the bean's natural sugars are being properly caramelized.
In addition to small batches, they always roast to order. This means they never have roasted coffee beans sitting around, losing freshness. They roast them and immediately send them off to your door so you can brew the best and freshest cup possible every single time.
Subtle Earth Organic Coffee: Bottom Line
Subtle Earth offers a unique and versatile coffee that is fresh, flavorful, and low-acid for those who need it.
---
Origin: Columbia | Roast: Dark
Stone Street Coffee Company is a specialty, artisanal roaster located in Brooklyn, NYC, and has been passionately roasting coffee since 2009.
This particular blend is a dark roast and coarsely ground – absolutely perfect for making your own cup of amazing cold brew coffee.
Cold brew coffee is an entirely different process from brewing any form of hot brewing, and it's hard to get it just right. However, Stone Street has roasted and ground it just right so that it's easier for you to get the perfect cup of cold brew every time.
Cold brewing is popular because it not only creates a unique flavor but it produces a cup of coffee with less acid than most. For some people with stomach issues or other sensitivities, the acid in coffee can be extremely problematic.
For some, a cold brew cup may be all they can have. Stone Street does offer its cold brew blend in whole bean form, which will give you a fresher cup. However, the grind is very important when cold brewing, so they also offer a pre-ground version if you're not confident you can do it right on your own,
The grind they offer is the perfect level of coarseness that allows for maximum flavor extraction during a cold brew. The flavor of this dark roast is smooth, strong, and balanced with a slight sweetness to it.
Not only is this coffee certified organic, but they take pride in their ethical practices and sourcing relationships around the world. They partner with the best coffee farms in growing regions, supporting small and family businesses.
Over the years, they've expertly perfected their roasting process and perfectly hand-craft each small batch of coffee. They work hard to properly develop each blend's unique traits and their complete flavor profile.
Stone Street Coffee: Bottom Line
Cold-brew coffee has many benefits but isn't always easy to achieve, Stone Street has created the perfect coffee grounds for a great cup of cold brew every time.
---
Origin: Honduras | Roast: Dark
Four Sigmatic has created a truly unique and wonderful coffee.
The coffee beans themselves are USDA certified organic and fair trade – meaning they're healthy and give you peace of mind about where they came from. All workers associated with this coffee are treated and paid fairly.
In addition, the blend offers a clean cup with a full-bodied flavor and no bitter aftertaste.
But, they don't stop at good coffee beans. They've added a few things to their coffee to take it to the next level – the biggest thing being mushrooms. This might sound weird, but there are plenty of health benefits to this.
The organic Lion's Mane mushroom powder offers enhanced memory, focus, and concentration. These cognitive benefits are proven to be associated with Lion's Mane.
In addition to the Lion's Mane, the blend also consists of Chaga mushroom powder. This contains antioxidants and offers immune support. Lastly, the inclusion of organic Rhodiola root helps fight and manage stress.
So, this coffee is one of the best ways for you to start your morning. Not only do you get a kick from the caffeine in the coffee, but you can enhance your levels of concentration. It's perfect for busy, working individuals, or even students who have a long study session ahead of them.
Four Sigmatic Mushroom Coffee: Bottom Line
This coffee offers unique benefits without adding unwanted flavors – the mushroom isn't even noticeable but it jump-starts your concentration anyway.
---
Origin: Sumatra | Roast: Dark
Real Good Coffee produces an organic, full-bodied, single-origin dark roast for those that love a bold and spicy flavor. These carefully-roasted beans make a lovely cup of classic, morning coffee. Tasting notes include cedar, bell pepper, and a light, subtle lemon.
The flavor is just as important to them as quality – the beans are 100 percent Arabica, grown, sourced, and packaged responsibly before being freshly roasted locally in Seattle. The company has been around for more than 30 years, bringing exceptional knowledge and experience to the table.
They guarantee a fantastic cup of coffee – no gimmicks or sketchy sales tactics, just real, good coffee. That's their motto.
Even their packaging is simple and straightforward to not distract you from the fantastic coffee itself. They're so confident that you'll love this coffee, they guarantee satisfaction or they'll make it right – every time, no questions asked.
Their superior dark roast beans are compatible with any coffee maker or machine. This includes drip machines, espresso, french press coffee maker, pour-over, and more. They sell their coffee whole-bean which means you can custom grind it to whatever coarseness you need for your preferred brewing method.
Each brewing method has its own set of benefits so it's good to have a versatile blend that works with your favorite.
Real Good Coffee: Bottom Line
Real Good Coffee offers a simple, classic, versatile, and high-quality cup of coffee that they guarantee you'll love.
---
Origin: Guatemala | Roast: Medium
Bulletproof is another company that's produced a unique and extra-powerful way of drinking coffee.
To begin with, their basic coffee is the result of their near-obsessive pursuit of the highest performance coffee beans out there. They've spent ten years researching and experimenting, but they now have their clean, premium-quality Bulletproof coffee.
The beans are organic, naturally produced, and overall very healthy for you.
In addition to their exceedingly high-performance coffee beans, they have developed what they call the "bulletproof" method of drinking it.
You can, of course, drink the coffee on its own. But, for an extra boost of energy and nutrition in the morning, use their way.
This unique way of having your coffee includes organic, grass-fed, unsalted butter, and some form of MCT oil. Bulletproof themselves sell a high-quality oil if you want to stick with them – called "Brain Octane oil." The butter is easily obtained at the grocery store or a health food store.
Once your coffee is brewed, you simply add 1-2 teaspoons of the oil and 1-2 tablespoons of butter to the coffee and blend it. Blending it ensures the oils emulsify and don't simply sit on top.
It may sound like a strange way to drink coffee, but the benefits are many. This mixture gives you a healthy dose of Omega's and keeps you full for hours. For those trying to lose weight, this mixture can act as a breakfast replacement.
Bulletproof Coffee: Bottom Line
Bulletproof not only produces some of the best, cleanest coffee in the world, but they've created an even healthier, more powerful way to drink it.
---
Origin: Columbia | Roast: Medium-Dark
Java Planet promises a clean, natural, great-tasting cup of coffee, it's as simple as that. They grow and process it with ethical and sustainable practices, using only environmentally responsible farmers, so you don't have to worry about what's going on behind the scenes.
In addition to being certified organic, they also offer a low-acid blend for those who can't handle high levels of acidity.
To ensure maximum freshness, they only package whole bean coffee and they roast it exclusively in small batches. This also means you can customize your grind for your preferred brewing method.
They are a family-owned and operated company that is dedicated to your satisfaction and wants their customers to feel like a part of the family. If you're ever unsatisfied with their coffee for any reason, they promise to make it right.
They offer many different varieties, but this particular medium-dark roast blend features a traditional, classic coffee flavor with no burnt flavors or bitter aftertaste. They roast their beans to perfection, allowing the flavor to fully develop and offer a rich, full-bodied taste experience.
Java Planet: Bottom Line
Java Planet is a friendly, family-owned company that strives to offer classic, fresh, high-quality blends that are healthy and responsible.
---
Origin: Indonesia | Roast: Medium
Mocha Java is a wonderful, organic blend of coffee made by The Bean Coffee Company. The Bean was established in 2007 and has always focused on using only the best suppliers, processes, ingredients, and staff.
Their goal is to create a coffee that's fresh, tastes great, and is healthy for the consumer.
They do this by using only the best and purest Arabica coffee beans and expertly roasting the coffee in small batches. The Mocha Java blend offers a full-bodied and complex flavor profile that balances body and acidity to create the perfect aromas.
The coffee has a sweet finish and offers chocolatey overtones. Chocolate is a popular flavor note to include in coffee, and The Bean does it well. They offer this highly-desired flavor in a coffee that's fresh, organic, healthy, and responsibly made – you can't go wrong there!
If chocolate isn't your thing though, they do offer several other blends with different flavor profiles.
The coffee comes in whole bean form or ground. This means you can either grind your coffee or choose the convenience of pre-ground beans.
Mocha Java: Bottom Line
Mocha Java offers a lovely, full-bodied chocolatey coffee that's healthy, responsible, environmentally conscious, and delicious.
---
A Guide to Organic Coffee
More and more coffee companies are popping up and offering certified organic coffee, claiming that it's better for you – and many agree that it is. But, what really goes into that bag of organic coffee? Read on to learn more about the organic process and how to find the best organic coffee.
Organic Growing
Most see "organic" coffee as coffee that was grown without chemicals or pesticides. This is true, but there's also much more to it. If you want coffee that's truly organic and the healthiest it can be, it's important to research exactly where it comes from.
This is because different regions have different requirements to consider soil organic. Some places require that soil be chemical-free for 3-5 years to ensure all residue is gone. Others, however, only care about how that particular crop is treated. This means there could be some residual pesticides from previous crops.
You must also consider pest control. Many companies grow their coffee in the sun to maximize production, but this leaves it open to insects and other pests. This means they need to use something to control them.
But, if you use a company that grows their coffee in the shade – as it should be – this minimizes pests and you won't have to worry about what they did to prevent them.
Organic Roasting
For coffee to truly be sold as organic, it must be roasted with a roaster that has never been used to roast anything other than organic coffee beans. If anything else has been toasted in the roaster, there's potential for contamination.
It's also important that an organic roaster not add any chemicals or additives at this stage in the process either. Just because it was organically grown doesn't mean they can add things later on in the process.
Processing
Another thing to think about when choosing your organic coffee is the way they process the beans. To be truly organic, even the smallest things must be considered. This includes the bags the pickers collect the beans in, and the containers the processed beans are shipped in.
Also, think about the process itself. Wet and dry processing can both be done organically, but they aren't always equal.
Wet processing takes much longer without chemical additives, which means the price might go up simply for this fact. It's also harder on the environment as it uses a lot of water.
Dry processing is much simpler and easier when processing organic beans and working to keep them organic and untainted.
---
Benefits of Going Organic
There are many benefits of using organic coffee beans that can't be ignored:
It's Healthier
The bottom line is that organic coffee is healthier. The lack of pesticides and chemicals means you're not polluting your body with toxins. But, it goes beyond even that.
When coffee is grown organically, it retains its vitamins, minerals, and antioxidants. All of these offer many health benefits when ingested. So, not only are you keeping bad things out, but you're putting good things in.
It's Better for the Environment
For those that are environmentally conscious, organic coffee is an absolute must. For starters, most organic coffee is grown in the shade. This makes it better for the consumer, but it's also better for the planet.
For coffee to be grown in the sun, forests must be cut down. There is no need for this when coffee is grown in the shade. Trees are necessary to provide enough cover.
Shade-grown coffee gives you a better flavor, preserves the earth's trees, and ensures that insects and animals don't lose their natural habitats.
Caffeine Content
While the caffeine in coffee is the main reason some people drink it, there are also some people who can't handle large amounts of caffeine – or any at all. This is why decaf coffee exists, but not every decaffeinating method is equal.
There are only two methods that can be used for decaf coffee to still be organic – the swiss water process and the carbon dioxide process. Other methods introduce chemicals at various points of the process to make things faster and easier.
The good thing about buying organic decaf, however, is that these two processes are the best ones anyway. They get the best flavor out of the beans. So, you aren't losing out on anything by buying organic even if you need decaf.
---
You Can't Go Wrong With Organic
As you can see, organic is always the better choice. But, you also shouldn't blindly trust an "organic" label without doing some research into the origin and processing method.
When in doubt, look for local coffee companies that can answer your questions. This way, you're also supporting your community of small and family-owned businesses.
---
You may also be interested in: